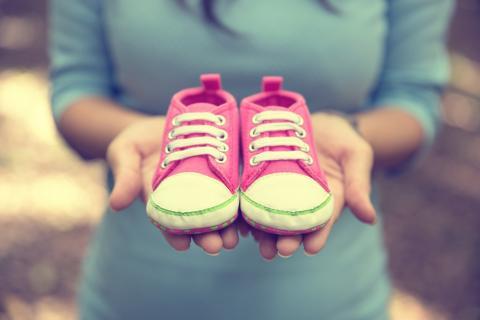 At the end of this past summer I became a first-time mom to a beautiful baby boy who decided to make a statement by walking out into this amazing world feet first at the only hospital in Barcelona, Spain, trained at natural breech deliveries. After spending five days in the hospital addressing minor complications due to the challenging delivery, we were discharged.
Getting settled at home was only short lived, as we knew prior to Henry's arrival that we would be making a major continental and eventually international move.  First stop would be Poland, where Mr. Henry and I would have time to relax and spend almost four months with his grandparents and my in-laws.
This gift of time was nothing short of a blessing. So many women are not allotted such a commodity.  This magical period gave me an opportunity to bond, learn and adjust to this new role of mother. Honestly, it was not only the parenting thing that I had to get a grip of, but the whole gamut of changes I was experiencing—from a changed appearance to having amassed a new responsibility.
After being pregnant for the greater part of last year, and preparing for the arrival of our first child, it seemed like in a flip of a coin, I was no longer nurturing a growing bump but rather snuggling with this tiny bundle of joy.
Becoming a parent was nothing short of extraordinary. In just the short span of nine months I created a little human being—that's remarkable. But no one ever really talks about after the buildup to delivery, when you really get a feel how life has been turned on its axis. Changing diapers, feedings, nap times and cuddles: the baby takes center stage, but I question, what happened to mom? She facilitates the care and nourishment of this little one, but she too, needs to take care, reflect, have patience and nourish herself.
I was fortunate to have had an easy pregnancy with no complications or morning sickness.  I had a huge stack of books on my bedside table preparing me for what was to come, but there was only so much reading that could get me ready mentally for what happened when the nurse placed that wee one in my arms.  There are changes that are both psychological and physical.  Sometimes we don't acknowledge them, but they are there. Recognizing that there is only so much you can learn through the written word is important; the rest is attained at the moment, learning on the daily.
Experience: The Learning Curve Is Immense
Being comfortable was difficult. Everything was new: from the first couple months after learning we were expecting to the expanding belly, I became a little self-conscious and nervous.  At about 24 weeks along, I gifted myself a pre- and post-natal yoga teacher training program in Tuscany, Italy. It was the perfect moment; it provided a chance to connect to other like-minded women: some were also pregnant or had had their own babies; others were practicing midwives or yoga instructors seeking another facet of training to help expectant mom's transition through this journey of life into motherhood.
The enlightened conversations during the teacher training not only imparted me with confidence and assurance that the following months leading up to Henry's arrival would go smoothly, but they also provided me with the tools and understanding to cope with my body and mind after pregnancy.
No one ever really talks about the postpartum body and what happens to the mom emotionally after the delivery. Amidst the excitement, it is important to remember that your body needs time to heal and patience is imperative. It took nine months to grow the little bumblebee; how can we expect our bodies to magically go back to how they were overnight? No one ever really talks about the challenges moms face not only with the nurturing of the child, but also with the internal conflict women face and potential to develop postpartum depression.
During pregnancy the spotlight is on the soon-to-be mommy, but after the delivery, mom takes a backseat to the new incredible being.
Reincarnating oneself after childbirth takes compassion.
Nine months. What is left in the wake of pregnancy is a soft belly with greater curves, excess weight, stretch marks, and a weakened core. This is all a consequence of pregnancy, but it is not a forever sentence.
Slow down; acknowledge that it takes time to heal. I realized my body may never be the same as it was before, and that it is alright. My body today is all the more attractive because of my son. He makes me beautiful. I am a new version of my former self, and I LOVE IT!
I do yoga every day. We walk. We enjoy the outdoors, and I am aware of what I put into my body as a source of energy and fuel not only for my own welfare but for my son as well as I continue to exclusively breastfeed.
Priorities change; what may have seemed important a year ago may seem trivial today.
This is a new beginning on so many levels.
From my relationship with my husband to rebuilding the strength in my body and recalibrating my career goals, I get to decide what the future holds.
I get to slowly progress towards a better, healthier version of myself than ever before.
I also get to release expectations and judgements, even my very own.
While I was pregnant, there was one thing I knew for certain: I was going to give myself time and space to come back home to myself. And I knew my home would look and feel different than before. That is the beauty about embracing change.