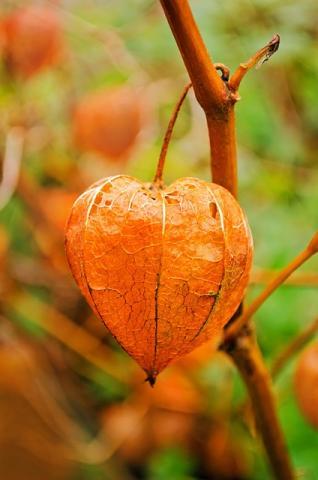 With fall now upon us and winter just around the corner, it's natural to crave warm, sweet desserts. While pumpkin pie and holiday cookies might be your weakness, here are a few healthy alternatives to satisfy your craving for sweets while boosting your body with nourishing foods.  
Baked Squash
While it sounds like a dinner side dish, don't be fooled at the possibilities of vegetables rich in natural sugars and vitamins for desserts. This is one of my favorite fall dishes that incorporates warming spices, seasonal produce and very little else.
Butternut squash has a naturally creamy, rich texture and holds up well when baked. This squash packs in over 400 percent of your daily vitamin A needs, plus tons of other minerals and fiber, while being very low in sugar.
While many fall recipes call for refined sugars, don't be fooled. Palm sugar (also called coconut sugar) has a similar texture and flavor as brown sugar and can be substituted 1:1 in baking recipes. This sugar helps pull out the natural sweetness of the squash while providing a low glycemic index.
Take 2 cups of butternut squash diced into half-inch cubes. Lay out the chunks on a cookie sheet, covered with non-stick spray or a thin coating of butter.
Let the squash bake at 400 degrees Fahrenheit for 15 minutes, checking routinely with a fork. Remove the squash and scoop into a serving bowl.
For the sauce, melt down ½ teaspoon coconut oil on low heat or in a microwave until liquid. Gently stir in 1 teaspoon coconut sugar, ¼ tsp. sea salt, 1/4 tsp cinnamon and a pinch of nutmeg. When mixed, pour the sauce over the squash, turning over with a spoon to ensure an even coating.
If you like more of a crust on the squash, you can finish it off in a skillet on medium-low heat. Dish it up and serve warm!
Chia-Goji Pudding
Fall always reminds me of a rice pudding my family makes around the holidays. If you're not a sugar and dairy eater, this is a great alternative.
Goji berries, like many other berries, are chock full of nutrients. Antioxidant-rich, the berries are a good source of fiber and have been associated with health benefits ranging from better athletic performance to calmness and better sleep. (If you are taking blood thinners or diabetes medication, though, you may want to ask your doctor before using goji berries as some research suggests they can interact.)
Chia seeds pack a lot into each serving. High in protein, fiber and omega-3 fatty acids, they also provide phosphorus, calcium, zinc and manganese. Chia absorbs up to 27 times its weight in liquid, naturally forming a thick gelatin similar to pudding, which lends itself to cool desserts. Make sure to use plenty of liquid when making this!
Take 2 tablespoons chia seeds and pour into a large bowl or ceramic dish. Pour in 1 cup of your preferred milk (almond has a nice texture for this). Add 2 teaspoons of a non-refined sugar, such as coconut sugar, honey or agave nectar, 1 tablespoon of dried goji berries (or other dried fruits such as cranberries or golden raisins) and a pinch of cinnamon to taste.
Mix the ingredients in the bowl and let sit covered in the refrigerator for at least 12 hours. This serves 2 people.
If you like a heartier pudding, try adding ½ cup of oats, or if you need a protein boost, one scoop of protein powder. If you're adding in highly absorbent ingredients like these, be sure to add more milk as needed.  
The wonderful thing about this pudding is it serves as a great base from which to get creative with your dish. Eat it for a snack, dessert or breakfast; add fresh fruits if you like; mix in yogurt and granola. The combinations are limitless.
Coconut ginger tea
If you're a tea drinker, this is a good recipe for mixing up the routine that provides a healthy boost. Ginger has natural anti-inflammatory properties, and the heat makes it a welcome respite during the cold rainy months.
In a sauce pan, put 2 cups of unsweetened coconut milk over medium-low heat.
Using a fresh ginger root (peeled), shave in 1 teaspoon of ginger. Add 1 teaspoon of honey (more or less to taste). Stir every 30 seconds.
After a few minutes, when the milk is just warmed, pour the milk mixture into a teapot or individual mugs, using a strainer to catch the ginger. That's it!