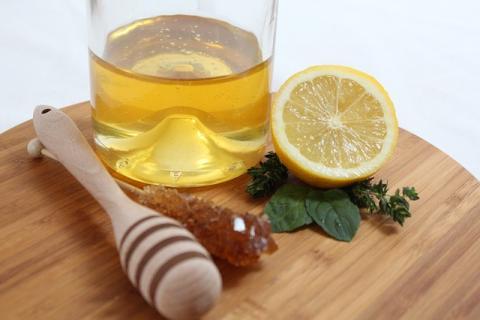 Nature's golden liquid is actually a power-packed health & beauty secret. In fact, honey is great for our health in more ways than one. And while Cleopatra too believed in the power of honey (but also donkey's milk), there's no reason for us non-royal folks not to use this food for beauty! Why is honey good for the skin and hair? While even one reason is good enough, we list three…
Honey is an Anti-oxidant: The air we breathe and exist in is basically also poisoning us – the byproduct of us breathing in oxygen breaks it down in to what keeps us alive but also what ages us – free radicals. Anti-oxidants bind these free radicals and render them harmless, thereby preventing the oxidation (aka ageing) of our organs and skin.
Honey is an Antibacterial: Honey has several anti-bacterial properties and so it helps in preventing and drying off acne that much faster, and also healing any infections and abrasions.
Honey is an Emollient: Honey attracts moisture and so is an emollient – by using honey on skin and hair, we can better retain moisture and hydration, thereby making both the skin and hair soft. Honey is also non-comedogenic and does not clog pores, making it safe to use for people with sensitive skins, too.
Here are seven great ways to add honey into your natural beauty regime… Just remember that everything found in nature is a chemical, too, so do a patch test of honey on your arm before you apply it on your face. And it must be said, if you are allergic to honey, never use it in or as a beauty product either.
For a quick face treatment: Scoop honey onto your hands and rub it between your palms to warm it a bit. Spread this all over your face, neck and décolleté and massage in upwards strokes for 2-3 minutes. Let the honey sit onto your skin for 5-7 minutes and then rinse off with warm water for soft, moisturized and glowing skin.
Need a good skin cleanse? Combine honey with a splash of virgin coconut or olive oil to make a non-sticky mixture, rub onto your face and neck gently – rinse off with warm water and gently dry with a soft face towel for clean, make-up free skin.
A honey scrub: Mix in 2 tbsp honey with an equal amount of ground almonds or walnuts. This is a great scrub for your face; and you can also make a bigger batch of the same to use on your whole body.
Need an extra boost for dry, winter skin? Mix a spoonful of honey with olive oil and just a few drops of lemon juice. Apply wherever your skin is extra dry, or basically mix in a bigger batch for the whole body. Massage in for 5 minutes and then just sit for another 5 minutes. Wipe off with a warm washcloth to get the stickiness off.
Need a peel? Then for a rather drastic change to your dull visage, cut a lemon into half and deseed it. Dip the cut side into honey and then rub this goo all over your face – let it sit for 5 minutes (the lemon might sting a bit) and then rinse off with warm water.
A quick leave-in rinse: To make your dull locks shine with health, mix 1 tsp of honey with 5 cups of warm water. Shake thoroughly to let the honey dissolve – rinse your hair with this solution post your shampoo and conditioning. Dry off and style as usual.
So we hope this article helps you in going more natural when it comes to your beauty routine. Just remember to buy honey that's raw and unpasteurized for maximum benefits and make sure that this honey is real and sugar free.