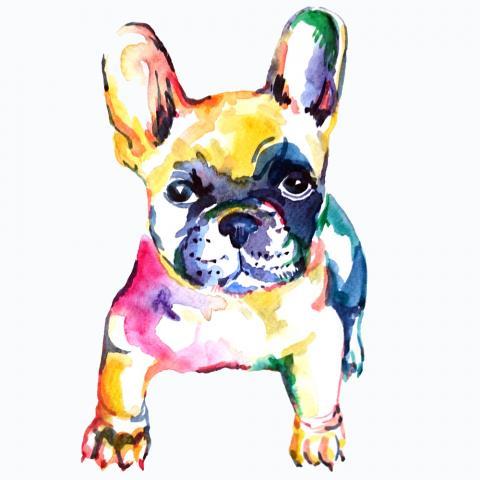 They say pets are like a mirror image of the owner. So a well-balanced pooch means a well-balanced you. Taking care of your dog's health can be as simple as first getting to know his dosha…
The three doshas in Ayurveda are based on the theory of the Five Elements and their combinations that make three distinct metabolic forces within the body. Frankly, you could apply this to just about any pet, but in this article, we will primarily be talking about dogs, their doshas, how to counteract those doshas, and the best herbs you could use for your pet's superior health. Not everything that works on humans works on pets though, just like some things we eat should never be given to our pooches.
Kapha Dosha in Dogs
The kapha dosha is made up of the elements of water and earth—this provides strength and fluidity or lubrication. Kapha dogs are usually the ones with the most soulful eyes, a gentle disposition, and extremely affectionate behavior. They are gentle and make great pets for children as well, and they're known to be faithful, loving, and forgiving. Other characteristics include:
If this sounds like your dog, here are a few tips to keep him calm, happy and in good digestive health—which in turn should take care of its soft fur as well.
Pitta Dosha in Dogs
The pitta dosha is the chemistry of water and fire—elements of transformation and dynamics. Pitta doggies are challenge-oriented and very competitive. Along with being loyal to their family, they are also very loyal to their food and can get snappy when hungry. They make good guard dogs and pack leaders because of their intense nature.
A few tips on the best care for your pitta pooch:
Vata Dosha in Dogs
To take care of your vata doggo:
Just like us, dogs have doshas too and can immeasurably benefit from Ayurveda as well…So try the Ayurveda way of keeping your pets healthy and fit.