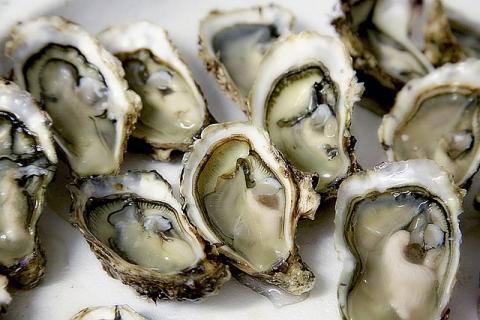 October is National Seafood Month. And that means oysters! Growing up, we were always told that you should only eat oysters in the months of 'er' – September, October, November, and December.
The reason to indulge in oysters this October is they are a sustainable seafood. With overfishing threatening our oceans and consumption jeopardizing species to the point of near extinction, the issue of eating sustainable seafood is on the table.
When you eat oysters, you can rest assured that you are eating sustainably. Worldwide, more than 95% of oysters are farmed. They can be farmed without chemicals or additional feed, and they do their part by decreasing pollution in the water. For these reasons, oysters are a sustainable resource.
Some may be concerned with the idea of farmed as opposed to wild, but in the case of the oyster, farmed may be the way to go. Since oysters are filter feeders, there are strict regulations on where they can be farmed. Oyster farms are not allowed in waters containing harmful bacteria or chemicals. All oysters have to be properly tagged, allowing the shells to be traced back to the source. This gives customers peace of mind by knowing where their food is coming from.
Eating farmed oysters as opposed to wild also aids in preserving their natural habitat. When it comes to oyster reefs, 85% have been wiped out, posing a threat to the marine ecosystem. Oysters play a vital role in balancing the ecosystem, and restoration projects are fighting hard to restore the damage. Choosing farmed oysters can help in keeping our waters clean and protecting marine habitat.
If you have never visited an oyster farm, I urge you to take a trip. I was fortunate to visit an oyster farm north of San Francisco before it shut down. A mere shack on the bay, farmers were pulling oysters right out of the water as we sat on a picnic table shucking the fresh shells. It took cracking open a few shells to really get the hang of it, but once we started it was hard to stop. A hint of lemon and a dab of hot sauce made the briny shellfish complete. I have had oysters before, but nothing can compete with going directly to the source. Sitting amongst piles of oyster shells right on the bay is an experience I will never forget.
If you are a seafood lover, it is important to stay up to date with what you should and shouldn't be eating. Seafood Watch can keep you informed about sustainable seafood and help you make the right decision about what to put on the table.