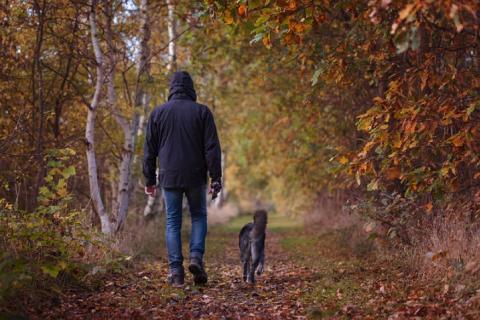 Selflessness is definitely a valuable trait to possess, but the whole "too much of a good thing" concept applies here. To be the best person that you can possibly be, you absolutely must remember to take the time to take care of yourself, too. Focusing on yourself is not selfish; it's beneficial to your health. Take it from me, a dedicated people-pleaser who is slowly, but surely, learning to balance helping others and myself. This year, don't forget to make yourself a priority, in your own life, by trying out these five simple self-care suggestions.
Essential Oils: It seems like everyone is getting into aromatherapy. To destress, relax, and enhance your mood, after a long day, diffuse some wonderful essential oils. Think of essential oils as the key to pampering yourself at home. 
Me Time: To me, nothing is more important than being comfortable spending time alone. Being on your own time, without having to answer to anyone else, makes putting your own interests first a piece of cake. Nobody knows your wants and needs better than you do, right?
Sleep on It: Everyone knows that constantly running around on next-to-no sleep is not good. So, quit trying to convince yourself that it's okay because it seems normal. Allow yourself ample time for sleep each night because attacking your to-do list without enough well-deserved rest is a recipe for disaster. Waking up on a good note is a refreshing way to start the day with a positive perspective.
Splurge: Sometimes, spending a little money on yourself is just what you need. Weekend trips with your loved ones and/or best of friends are the perfect way to treat yourself. Getting away from all of the mundane aspects of your everyday life is vital. I just booked a three-day trip to Seattle because I've been aching to travel more. What better time than now? If you're not big on long car rides or flights, go on a mini shopping spree, get a massage, or try out a new hairstyle.
Walk It Out: Something as effortless as getting outdoors and breathing in some fresh air can be a powerful tool for self-reflection. Going on a daily stroll is a great way to get some exercise and clear your head. If you have doggies, don't forget to let them tag along!