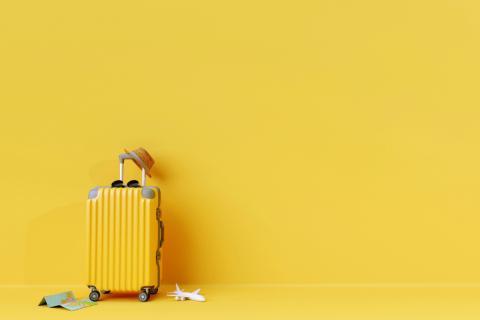 In these economically shaky times, traveling is a luxury few can afford and yet a holiday is the best bet to bust away the blues. Traveling can add so much to your life – from learning new things, expanding your inner vision, making you more appreciative and spiritual and basically making you connect with the beauty of the humanscape, as well as Mother Earth. Oh, it's proven that vacations also make you better at your job!  
How then, do you take a stress-free vacation that also ensures your pocket stays healthy? Here are seven tips…
Rough it out: That luxury hotel you've always splurged on – give it a miss. There are so many smaller resorts teeming with facilities or even home-stays that give you rooms at a very reasonable price. Remember that you are unlikely to be in your room for long in any case, especially if exploring a new place. Ensure that the place is clean, well-populated and safe – luxury can be given a miss, but why miss a traveling opportunity?
Go off-season: We would not recommend you go to a beach in blistering summers or visit a monsoon-inundated island in the rains – but most, if not all, resorts (and tourist locales) have an expensive "season" and a money-savvy "off-season." Plan your vacation such that you go in the off-season to enjoy the locale in its less-populated and budgeted avatar. Yes, it might be hotter, colder or rainier than usual, but it will also be less populated so you might also get the solitude you so crave.
Space it out: You can choose to spend on one area – you may want that Jacuzzi in your room for relaxing nights, or pine for an 11-course meal of a lifetime or crave that animal safari – choose one thing where you "have" to spend and save on the rest.
Ask, and ye shall receive: Business is down all over, and to get by, most (if not all) tourist destinations are offering discounts – call up the place you want to go to and ask for their best rates. Very likely they would further reduce and give you a happier bank balance! Do them a favor in turn and write them a positive review!
A less-trodden path: Instead of flying to an exotic locale and spending money like crazy, think of exploring a country known for cheaper holidays. Think India instead of the Caribbean, or Malaysia over Australia. Asia is known for cheaper destinations – explore an offbeat one like Goa (India), Colombo (Sri Lanka) or Pattaya (Thailand) if a beach is what you have in mind.
Closer to home: Want to save on airfare and have a mode of transport at your holiday destination? Taking a local roadtrip will give you a chance to take life at a slower speed, save money or airfare (though you will spend on fuel) and save you the expense of hiring transport at your chosen holiday place.
Research: Collate your own guide, maps, directions and other tips on the place you are visiting. Load them onto your phone or tablet for a handy guide lest you get taken for a merry ride by a tourist trap(per). The idea is to be informed about the place and its quirks beforehand.
As Robert Louis Stevenson so rightly said, "I travel not to go anywhere but to go. I travel for travel's sake. The great affair is to move."