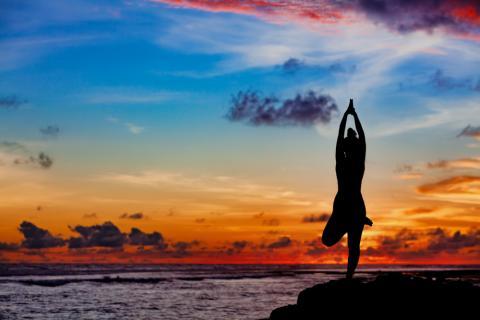 While practicing yoga and meditation in a class or in the privacy of your own home brings about amazing health and spiritual benefits, it is every yogi's dream to embark on the transcendental journey that only yoga retreats can provide. Once you are away from everything and are in the position to go through a digital detox (which in turn provides you with that much-needed space), and when you have extended free time, it's a lot easier to truly meditate.
A yoga retreat is also a wonderful way to get rid of bad habits; when you get out of your regular routine for a week or two, you can replace unhealthy habits with conscious new behaviors that support you in being your best self. Finally, you get the chance to learn from great coaches—ones who inspire you and who are also working on their own purpose are incredibly powerful. The final result is clarity, gratitude, positive thinking, a broadened mind and new strength—in short, a new you.

Put Your Mind At Ease In Myanmar
If your expectations from a yoga retreat go beyond improving your posture and the ultimate goal is achieving a peaceful, calm, and clear mind...if you want to get away in order to truly reconnect with yourself...Myanmar is your dream destination. This retreat is all about meditation—sitting meditation, walking meditation, sunrise meditation, sunset meditation; this journey through Myanmar incorporates Vipassana meditation throughout so you can experience "yoga for the mind" in one of the most spiritual settings on the planet. Beth Kanji Goldring, a Buddhist nun with a worldwide reputation as a meditation practitioner, is here to guide you through daily morning and evening meditations. The trip also includes visits to a monastery in Bagan, as well as the Holy Hills of Sagaing, where you will practice alongside other Burmese Masters.

Go From Student To Teacher In Bali
For those seeking a yoga retreat not just for the healing of the body and mind, but also an opportunity to find a new career, an all-encompassing and comprehensive yoga teacher training in Bali is a great option. Even if your ultimate goal isn't becoming a teacher, this is the place for you. Through this training, you will be able to deepen your knowledge and understanding of yoga, and in turn, achieve new levels of self-understanding that are bound to change your perspective and ultimately change your life. Along the way, you will be able to form bonds and friendships that will last a lifetime. Spending time with others who are on the same path creates the opportunity to make deep and long-lasting connections.

Open Heart, Limitlessness Of Energy In Mazunte, Mexico
Make the time and embark on a twenty-five day long intensive yoga adventure in the small, friendly village of Mazunte in Mexico. The Hridaya Yoga International Intensive Yoga Program includes three classes per day for twenty days. There are two-hour morning and afternoon sessions that include yogic theory, Hatha yoga practice (asana and pranayama), and short meditations. Evening lectures present a variety of important topics in yogic philosophy and lifestyle, all taught from a Hridaya Yoga perspective. Through its vision, methods and attitudes, this retreat's aim is to make the teachings resonate more deeply within each of us. It teaches you how to open to the limitlessness and universality of energy. As for meals, the retreat includes two meals per day—meals that are delicious, simple, and vegan.

Celebration Of Yoga, Celebration Of Life In Rishikesh, India
Yoga is not just different yogic postures or breathing techniques; it is a way of life, and what better way to celebrate that way of life than being a part of The International Yoga Festival that takes place in Rishikesh, India. Even if you are a yoga neophyte, this is a wonderful opportunity to surround yourself with like-minded people and bring yoga into your life. The festival seeks to promote harmony of the body, mind, and soul. Its prominent features include sessions on Pranayama, Hatha Yoga and Yoga Nidra. Along with all branches of yoga, there are numerous meditative sessions of Agnihotra, Ajapa Japa, Antar Mauna, Chakra Shuddhi, and Chidakasha Dharma. All sessions are carried on by experienced yoga practitioners in the ashram complex, complete with inspiring lectures from revered saints and yogacharya.

Finding Your Bliss On The Magical Island Of Ko Pha Ngan, Thailand
When life, career, relationships and everything else starts to weigh you down, it's time to take a step back and visit the female-only retreat in Ko Pha Ngan, Thailand. This retreat is custom-made for women who are just embarking on a spiritual journey. This tropical island in Thailand provides a healthy and fun environment and also gives you a taste of different activities that aim towards self-exploration and introspection. You have the luxury to choose from numerous different activities ranging from gentle daily yoga classes, an introduction to different kinds of guided meditations, mandala painting, and vocal therapy. The food is simple, organic, gluten-free, vegetarian and vegan—pure food for a pure soul. This is the place to rediscover yourself, get back in touch with nature and come home refreshed, rejuvenated, and transformed.