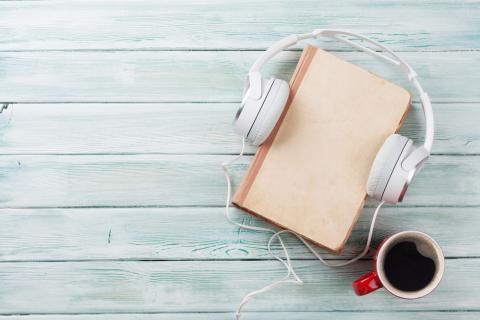 Podcasts are a great way to get much-needed advice when you don't have the time to do personal research, can't sit down to read a book, or don't know where to start. Having trouble in a relationship? Want to learn how to be optimistic? Interested in hearing an inspirational story? There's no shortage of podcasts that focus on optimal health, particularly in relation to mental health.
Here are ten of my favorite mental health podcasts. Give them a listen!
1. Where Should We Begin?
Esther Perel is a genius—a psychotherapist and author of Mating in Captivity and, most recently, The State of Affairs: Rethinking Infidelity, Perel speaks seven languages and brings an open-mindedness to relationships that is rarely seen. I first learned about Esther on the Tim Ferris Show, but since then Perel has gone on to record an entire season of her counseling on Audible.
Favorite Episode: "Episode 3: Speak to Me in French"
Esther speaks with a couple who has difficult engaging in intimacy because of past trauma. Esther asks the couple to role play as a way of connecting with one another. It's a great episode, as Esther's creativity shines through.
2. The Happiness Podcast
The title of this podcast mimics the simplicity of the podcast itself. The short episodes—anywhere from 12-20 minutes in length—are straight to the point. Dr. Robert Puff, the host, has a soft, calm voice that is easily understood as topics like "Negative Visualization," "Learning vs. Performance" and "Fear" are explained. These are simple topics meant to impact your life in big ways. Ultimately, it's all about being happy.
Favorite Episode: "How to Overcome Fear"
Using examples like the fear of flying—something that I still struggle with—Dr. Puff breaks down the brain's response to fear and how we can overcome it to best enjoy life.
3. The Highly Sensitive Person Podcast
Are you a highly sensitive person? Do you need to spend time alone in order to "recover" from social events? The Highly Sensitive Person Podcast is a twice-monthly podcast that discusses various ways to cope with being an HSP, the benefits of being an HSP, or interviews and discussions that focus on specific topics like crying, being a people pleaser, and handling criticism. Kelly, the host, explains these concepts in a straightforward manner that just happens to fit in on a drive to the grocery store.
Favorite Episode: "Six Hidden Benefits of Being Highly Sensitive"
This quick episode is a great booster for those who are feeling some of the less desirable effects of being highly sensitive.
4. The Savage Lovecast
Hosted by writer and columnist, Dan Savage, the Savage Lovecast is a 40-minute podcast where Dan answers questions submitted by curious and/or troubled listeners. Dan is open-minded but to-the-point, meaning that listeners feel comfortable coming to him for advice. Expect candid conversations and an eye-opening experience on what it means to be human—that is, we're all so very different in our lifestyles, yet all go through the same heartbreak.
Favorite Episode: the most recent one
Each episode of the Savage Lovecast is great because of the diversity of questions, but one of the parts I love most is the introduction. Dan comments on current political and social events, often citing organizations that have a cause, rather than just a platform on which to talk. Get involved by listening.
5. The Ultimate Health Podcast
Dr. Jesse Chapus and Marni Wasserman host the Ultimate Health Podcast, a show where world-class health and wellness experts are interviewed in a fun, engaging way. Each episode covers a wide range of topics, and the newly-engaged couple work well with one another to ask a variety of questions to the guest of choice.
Favorite Episode: "Nadine Artemis: Redefining Beauty"
​I've been a big fan of Living Libations, an organic, all-natural skin and beauty care line for years, but I learned more about Nadine Artemis' practice from this one episode. Get ready to cover a lot of information—everything from befriending bacteria, to not overdoing our sunglasses, to forest bathing. Expect to come away smarter—and yet curious to learn even more!
What podcasts are we missing? What are your favorite wellness podcasts?