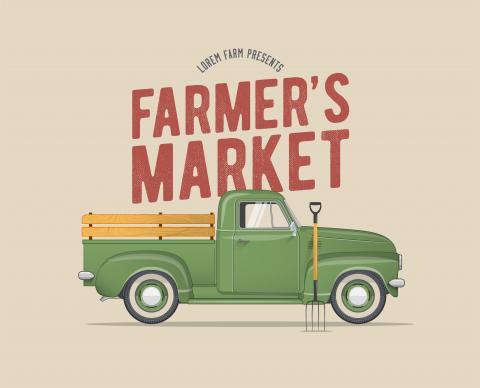 Spring is always an exciting time of year, especially for the local food eater. Farmers' markets begin, Community Supported Agriculture shares come in, and the fresh products we missed all winter are once more available for our Spring-happy bodies. Springtime produce usually consists of lots and lots of different types of greens along with turnips, radishes, and peas. There are many other fresh spring vegetables that you may have to be quick to catch, but salad is truly the dish that represents the Springtime. The greens season lasts a long time and it can be difficult to find ways to get creative with your salads. I like to incorporate edible flowers into my meals, and get creative with the different dressings I use.  Here are three awesome salads that make the most of this special time and may help liven up your routine.
Classic Spring Mixed Greens and Strawberry Salad
An oldie but goodie, this salad uses the greens you will most likely find in your CSA box: lettuce and baby spinach. Be sure to check out your farmer's market for the first signs of strawberries at the beginning of June! The dressing uses coconut water for a fat-reducing and delicious alternative to oil-heavy dressings that can weigh down the delicate greens. Additionally, the pecans and strawberries make this salad at once rich and refreshing.
 For the dressing
1/2 cup coconut water
1 Tablespoon chia seeds
2 Tablespoons lemon juice
2 Tablespoons extra virgin olive oil
2 Tablespoons minced chives
1 Tablespoons Dijon mustard
1/2 teaspoon salt
1/4 teaspoon ground black pepper
2 teaspoons honey or agave nectar 
Whisk all ingredients together in a bowl and pour into a jar to sit in the refrigerator for a couple of hours to thicken.
For the salad
6 cups mixed greens (including but not limited to spinach, red lettuce, green lettuce, mizuna, mustard greens, and arugula)
2 cups sliced strawberries
1 cup halved pecans
Optional flower addition: Mallow flower (I was lucky this spring and happened to find common mallow in my back yard!)
Be sure to wash your greens well and use a salad spinner to dry them out. Place the greens in a bowl along with the strawberries and pecans. Drizzle the dressing over the salad to your taste and then toss. Place the mallow flowers on top for a finished garnish.
Spicy Roasted Kale with Lentils Salad    
Lentils provide a protein-rich complement to the warm kale in this salad, which also includes leeks and turnips. I've roasted the kale at a high temperature to slightly singe the edges, which brings out the delicious caramel flavors of the green. Spicy sesame dressing harkens to the Asian palate to round off this bold salad.
For the dressing
1/2 cup orange juice
2 Tablespoons roasted sesame oil
1 Tablespoon organic sriracha
2 Tablespoons lime juice
2 teaspoons honey or agave
1 clove minced garlic
1/2 teaspoon salt
Place all ingredients in a jar and shake until combined. Can be stored in the fridge for up to two weeks.
For the salad
1 pound of young kale, any kind (lacinato, Russian red, etc.)
2 medium leeks
2 Tablespoons olive oil
4 medium turnips sliced into half moons
1 cup cooked brown lentils (can also be canned lentils)
Optional flower addition: I always grow nasturtiums in my vegetable garden, and their spiciness is an awesome addition to this salad.
Pre-heat oven to 425 degrees. Wash the leeks and cut into three-inch sections, and then slice in half lengthwise. Coat the leeks lightly with olive oil and place on a cookie sheet. Roast the leeks in the oven for 10-15 minutes until the edges begin to brown, turning them over about halfway through the time.
While the leeks are roasting, wash the kale and roughly chop into approximately bite-sized pieces. Place kale in a bowl and lightly toss with olive oil. After the leeks have been roasting for 10 minutes, add the kale to the pan to roast for another 5-10 minutes, stirring occasionally, until the pieces are browning just slightly on the edges. Remove the pan from the oven to let cool slightly.
Place the lentils and sliced turnips in a separate bowl before adding the roasted leeks and kale. Drizzle on the dressing according to your taste and toss before serving. Garnish with nasturtiums if desired. This salad is best served warm but can keep in the fridge for up to two days.
Za'atar Peas Salad with Couscous
Za'atar is a blend of spices traditionally from the Middle East made up of sumac, sesame seeds, thyme, oregano, and salt. Sumac's lemony flavor complements the fresh peas in this salad, while the couscous helps temper the spiciness of the radishes.
For the dressing
1/4 cup lemon juice
2 Tablespoons extra virgin olive oil
1/2 teaspoon salt
2 Tablespoons za'atar (homemade or store-bought mix)
2 Tablespoons minced red onion or shallot
Whisk together dressing ingredients in a small bowl and set aside.
For the salad
1 cup uncooked couscous of preferred variety (Note: this can be replaced with your preferred cooked grain such as quinoa, bulgur wheat, or farro)
1-1/2 cups water
1/2 teaspoon salt
1 Tablespoon extra virgin olive oil
1 (14 oz.) can chickpeas
8 medium radishes sliced into half moons
1/2 pound sugar snap peas, trimmed and sliced in half
Optional flower addition: pansies! They can be found in lawns!
Bring water, salt, and olive oil to a boil in a medium sauce pan. Add the couscous, stirring to evenly distribute it throughout the pan, and then cover and remove from heat. Once all the water has been absorbed, fluff the couscous with a fork. Set aside.
Be sure to wash all your vegetables before slicing. Place the chickpeas, radishes, and snap peas in a bowl and drizzle with a little of the za'atar dressing, tossing the vegetables to evenly distribute. Pour the couscous into the bowl and drizzle with the remaining dressing to taste. Toss the salad together and serve, garnishing with the little pansies if desired.
There are so many ways to get creative with salads in the Springtime—I hope these ideas have inspired you for this mid-summer growing season!