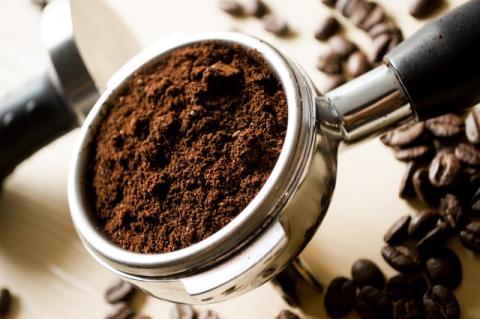 We all know how important cleansing and exfoliating the face is, especially after a long day. That said, did you know it becomes harder for our skin to naturally rid itself of dead skin cells as we age? Instead of turning to expensive, high-end exfoliators (which probably contain drying, harmful chemicals, by the way), here are 4 natural ways to exfoliate your skin. These will not only be better for your skin, but also save you a buck. In fact, most of them are probably already in your pantry. I recommend experimenting with each one to discover which you like best. Bonus points if you invite some of your friends over for an exfoliation test-party! Be prepared though: Exfoliating can get pretty messy! 
Sugar 
Sugar is a great tasting exfoliant, and certainly gentle enough to put on the face. Just avoid the eye area and you'll be good to go. One simple lip and hand scrub I love to make is combining sugar with olive oil. I don't need much, just enough of both to fill it up in my palms. I mix it together with my fingers, then apply it to my lips, gently scrubbing it in. Then I scrub the rest all over my hands. This literally saves my hands and lips in the winter. It relieves dry skin better than any hand cream I've ever used. I'm sure you can think of some other cute DIY sugar scrub ideas as well!
Baking soda 
Yes, that's right: This stuff is amazing. Literally, I feel there's nothing baking soda can't do. Just add a teaspoon of it to your face wash and you now have an all-natural exfoliating cleanser. Ta-da! Of course, you can also make your own cleanser to begin with. This method usually works best when paired with cleansers that are already all natural. 
Milk 
This one might surprise you a little bit. It may sound odd, but the lactic acid found in milk can help remove dead skin cells. Obviously, this isn't the best option if you're vegan. That said, if you would like to give it a try, pour a small amount in the palm of your hand and massage it into your skin. For a full body experience, try adding 2-4 cups of milk to your bath water. You'll be amazed at how smooth your skin becomes!  
Coffee  
Personally, I'm not a coffee drinker, so this one is definitely not for me. That said, coffee is great for exfoliation! It makes a great ingredient in a lot of natural facial and body scrubs on the market. To try it for yourself, hold onto your used coffee grounds. You can rub them into your face or your body, depending on what areas need to be softened most. I would suggest leaving this on your skin for 5 to 10 minutes. Then, wash it off! Your skin will feel great (and probably smell good too – if you like the smell of coffee, that is).