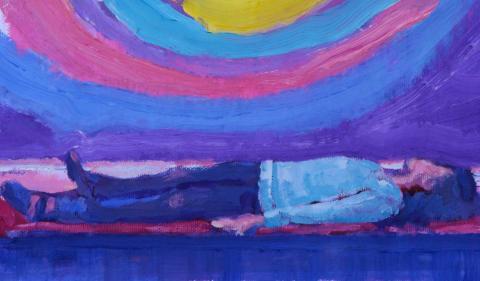 Corpse Pose/ Shavasana
Benefits:
Helps reduce blood pressure, anxiety, and insomnia.
Can help with meditation.
Helps relax body after yoga practice.
Foundation & General Alignment:
Foundation is entire back of body.
Feet can be pointing upward or relaxed.
Backs of legs are pressing into ground.
Back is not completely flat on ground, there is a natural curve in back.
Shoulders are back and pressing into ground.
Chest is not caved inward.
Neck is in a natural position, head is facing up.
Common Problems: 
Shoulders are not back, they are rolled forward causing the chest to cave inward.
Neck is being pressed flat onto the ground.
Chin is being pulled towards chest.
Modifications:
Arms can be close to body or out in a "T" position.
Knees can be bent upwards.