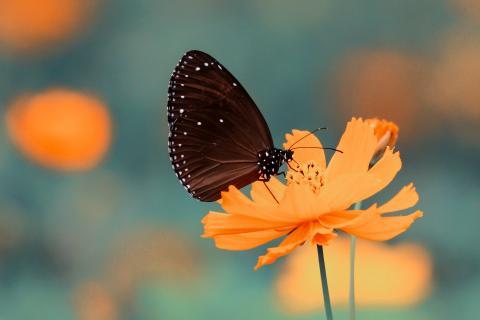 Welcome to Healing Journeys - a corner of Basmati.com where you can read about our team's real experiences with different holistic healing modalities. Trying a new type of healing can be overwhelming and you might first want to hear about someone's experience before taking the plunge. Healing Journeys will cover many different types of healing.
This particular subsection or series of Healing Journeys will be an exploration of energy healing with Basmati's Ursula Squire. Each week, I'll write about my newest experiences with energy healing. This blog will be quite candid, and often include documentation of my thoughts around a particular session. My goal is to share what I have learned and make available information for different healing modalities that you may be curious about or interested in trying.
The sessions I am doing for energy healing are working with two of the most incredible healers I've ever come across - Roger Schwartz, founder of Recover Your Heart, and Marji McDowall.
Full disclosure: I've never tried energy healing before, and I'm excited by holistic healing modalities. As a person who has anxious and OCD tendencies, but who doesn't feel that Western medicine is the right fit, I've decided to embark on this amazing journey, and I'd like to share with all of you!
Questions or comments? Leave a comment below and I'll get back to you!
Session: GRACE Integrity -  Inner Masculine & Feminine Connection 3.13.2018
I've now done this theme a handful of times, but I get something different from it each time. Today, I spoke with a close friend about the universal energy that we'd experienced. We experienced these energies—maybe even "shifts"—in completely different capacities, yet were able to break it down to the broader themes. We landed on nurturing as what we are both seeking.
As we spoke about different avenues through which we hoped to experience nurturing (friends, lovers, etc.), it became clear to me that the main source of nurturing that we (and everyone else) needs, comes from ourselves.
We talked about bridging the gap between feminine and masculine energies through the concept of nurturing. While our conversation largely consisted of external factors (like in a romantic relationship), I can't help but feel that this same bridge can be built between our inner masculine and feminine energies, too.
I think of nurturing as mainly a feminine characteristic—a mother with her children, a little girl with her doll, a wife making a house into a home. But these are exactly the societally prescribed notions of both femininity and nurturing that I discussed in this post.
Instead, nurturing is perhaps one of the characteristics that is inherently experienced by "both" masculine and feminine characteristics. And, I think, it often brings those two energies together (like in a relationship, for example).
So, while we may seek nurturing from various relationships in our lives, let's look inside of ourselves, too. Maybe this is just the bridge that we need in order to meld those different energies in our own body, mind, and soul.