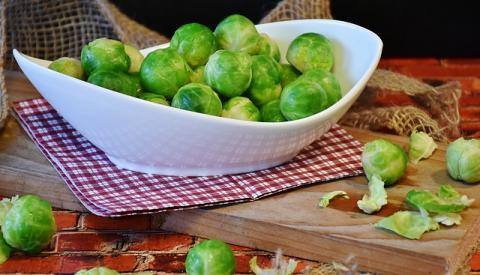 Getting all the proper nutrients into a winter diet can be a difficult task. Our attention has turned from the fresh produce of summer into the storage ability of root vegetables. While root vegetables offer an array of nutrients, there are other fruits and vegetables that are ready for picking come winter. These 5 fruits and vegetables will add diversity to your plate and give you the nutrients you crave throughout the winter.
Collards
A staple in the South, collards are perfect for reaping the benefits of a leafy green in the winter. Very low in calories, they are practically nothing but nutrients. Collards are high in vitamins A and C, iron, and folate just to name a few. You can blanch, braise, boil, sauté, slow cook, steam, and eat them raw. If you are new to collard greens, try sautéing them with a little bit of garlic.
Grapefruit
Half a grapefruit in the morning is an excellent way to start the day. Reaching their peak during winter, grapefruits are a refreshing citrusy treat in contrast to all the heavy comfort foods. The vitamin C in grapefruit can help fight off a winter cold. Gain other nutrients as well like fiber, lycopene, vitamin A, and potassium.
Cabbage
I'm a big fan of anything green and leafy. Cabbage may not be the usual go-to green, but this cruciferous veggie is versatile in recipes and packed with nutrients. Roast it in wedges, add it to slaw, toss it in the skillet, or make wraps out of it. Vitamin K, magnesium, calcium, iron, Vitamin B, and Vitamin C are best enjoyed when cabbage is steamed. Steaming reduces goitrogens – which interfere with thyroid hormone production – while maintaining the antioxidants present.
Brussels Sprouts
By far one of my favorite winter vegetables, Brussels sprouts look like the mini version of a cabbage and are part of the same family. Growing on stalks, Brussels sprouts are the buds. While they may not be everyone's favorite, they do certainly pack a punch. A heaping of vitamins and minerals is only part of the benefits. Brussels sprouts contain glucosinolate sinigrin, and although we may not like the sulfur smell, it is highly prized for its cancer fighting properties. Try them roasted with a poached egg or add some goat cheese and cranberries.
Kiwi
The flavor of the green flesh is misrepresented by fuzzy brown skin. Slightly tangy in flavor, kiwi fruit is fresh for the picking come the cold months. High in Vitamin C – more than an orange –  it comes at a time when the body needs an extra immunity boost. If you are in need of a tropical pick me up this winter, add kiwi to your diet.
Staying healthy in the winter can be a challenge. Be sure to do your immune system a favor and add these fruits and vegetables to your grocery list.