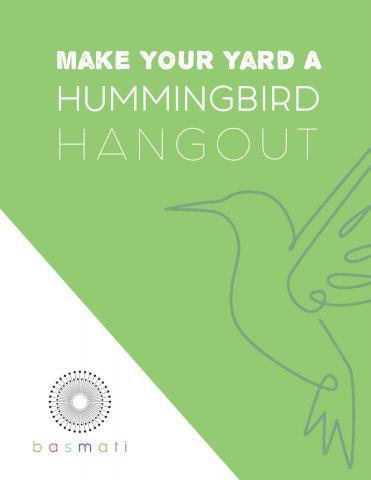 Would you like to turn your yard or garden into a haven for hummingbirds?  Learn how to create the perfect welcoming environment for these enchanting little birds with this booklet!
Learn:
what flowers to plant
how to be a reliable source of food for them
how to help them find your yard
other things that hummingbirds need!