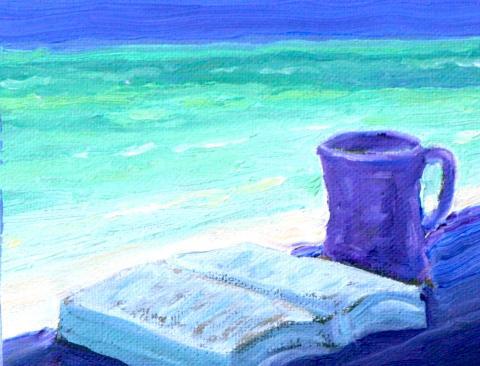 Is it possible to look and feel your best while eating the most delicious food? Canadian nutritionist and founder of the Academy of Culinary Nutrition, Meghan Telpner, asks and answers that very question in her latest book, The Undiet Cookbook: the answer is a resounding yes! Known for her popular health blog, previously titled Making Love in the Kitchen, Telpner's cookbook focuses on all things colorful and tasty, while still eschewing common allergens like gluten and dairy. 130 recipes–sorted by aptly titled chapters like "Decadent Drinks," "Soups are Super," and "Don't Dream It's Over Dessert"–are featured, with most entrees including options for vegans and vegetarians and those who prefer meat, rather than grains and legumes. 
Telpner's interest in nutrition started when she was diagnosed with Crohn's disease, an autoimmune condition, at the age of 26. Disappointed by doctors telling her that the disease was incurable, Telpner set out to take her health into her own hands, beginning with a complete diet and lifestyle rehaul. The Undiet Cookbook uses Telpner's principle of "undieting" to suggest ways of making one's life nourishing–from the way we eat, to what we use on our face, to how we travel. 
The Undiet Cookbook is divided into both a recipe and lifestyle option, which gives readers the chance to easily search for what they're looking for. The first few pages of Telpner's book clearly lays out her personal favorite ingredients, like coconut sugar, miso, and tempeh, and why they're beneficial and delicious. Additionally, foods to ditch are plainly laid out and include the typical culprits, but with an added bonus: Telpner tells you exactly why these foods are better left not only off the table, but also out of the home. 
All recipes are clearly laid out and most are accompanied with bright, appetizing pictures. Telpner herself is pictured with her husband, clinical nutritionist and functional medicine specialist Josh Gitalis, in eye-popping colors throughout the book, which makes it pleasurable to simply flip through or leave on the coffee table. Recipes themselves are easy to make and most take little more than 30 minutes of prep and cook time. Several standouts include "Jamu Juice," an anti-inflammatory turmeric-lemon juice, and "Chocolate, Chocolate, Say It Twice Pancakes." My personal, tested favorites are the golden and comforting "Creamed Mushroom Love Soup" and the crowd-pleasing "Dressed to the Nines Sweet Potato" with a tangy tahini dressing, and I've yet to come across a recipe that isn't as satisfying as the cookbook suggests. While I've yet to try the Undiet Beauty Care recipes, which includes recipes for making your own toothpaste, deodorant and hair conditioner, ingredients are minimal and recipes are simple. 
A final section, titled Undiet Entertaining, gives readers the opportunity to plan menus for occasions like "The Fun Family Taco Night," and "The Girls' Spa Night In," with recipes from the book laid out in a way that makes putting together dinner parties manageable and, dare I say, fun. You'd be hard pressed not to find something you like about this book, and I would be surprised if you don't declare it your new go-to for all things healthy and delicious. Telpner's "undiet" philosophy ensures that whether you're plant-based or an omnivore, gluten-free or gluten-happy, it's possible to live a vibrant, healthful life–deliciously.