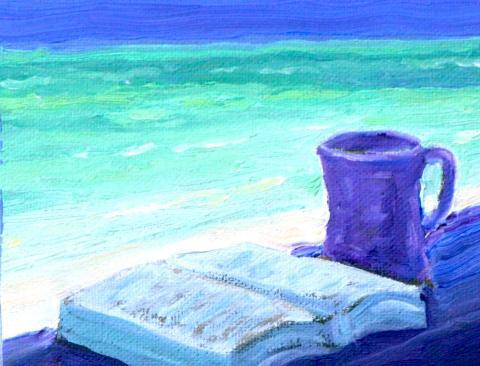 Organic, holistic living is becoming more popular with the rise of big-name grocery stores like Whole Foods, the increasing trend of weekly farmer's markets in cities across the country, and through practices like yoga. Many of us watch what we eat, are curious about where our food came from and want to know how it was produced. Some of us choose to go paleo, while others prefer a plant-based vegan lifestyle. More and more of us demand natural alternatives to animal-tested, toxic make-ups and sunscreens. 
But few of us know much, if anything, about holistic dentistry.
Author Ramiel Nagel, however, offers advice on how to take care of your teeth holistically. More specifically, he teaches readers how to heal and prevent cavities with nutrition in his 2012 book, Cure Tooth Decay. While the layout is less than compelling, the 221-page book is packed with information that lets you, the reader, take your tooth care into your own hands–with nutrition.
Nagel's book is divided into 10 chapters, with an eleventh bonus chapter, each packed with a dozen (often more) sections on topics like "How Conventional Dentistry Works," "Fat-soluble Vitamins and Activators" and "Oil Pulling for your Teeth and Gums." While Nagel does recommend the Ayurvedic tradition of oil pulling, his book centers on how nutrition can heal tooth decay and cavities, often reversing the damage to the point that a removal or filling is not necessary. 
Nagel debunks several theories that conventional dentistry often advises, such as brushing your teeth several times a day, rinsing with chemical mouthwashes, and flossing to eliminate bacteria and food particles. An extensive portion of the book is also spent discussing the effects of poor nutrition on physical features, like our faces and even the way our jaws align or not. A strong case is made for those who eat a traditional diet to their respective ancestry, such as raw milk, raw butter, and raw cheese for people of Swedish descent and a variety of meats and vegetables for the Aborigine people of Australia. 
Several chapters conclude with Nagel's close summary of Dr. Mercola Price's work. Dr. Price is heavily mentioned in the holistic world, and Cure Tooth Decay spends several paragraphs discussing his early findings. Protocols, like nutritional bases, healing cavities, remineralizing teeth, and building strong teeth for your kids are laid out in an easy-to-follow format. 
Common recommendations include raw cheese, raw, whole-fat dairy, gelatin-rich bone broth, copious amounts of cooked and raw vegetables, fermented foods, liver and other organ meats, and healthy fats including ghee and butter. Nagel also makes a strong case for supplementing with fermented cod oil (of a high source) due to the vitamin A and D properties, several of which brands are recommended. 
For those who are new to the idea of holistic dentistry, sections on common mistakes to avoid are well-presented, while other more controversial ideas, like fasting and cleanses, are given both for and against cases. 
While the book is certainly interesting, the most important question is whether or not it works. I've been blessed with good teeth, in part because of good nutrition thanks to my parents, but in the month since implementing new protocols, I've noticed a significant improvement in the whiteness of my teeth and the health of my gums. The chapter, "Stop Your Cavities with Your Next Meal" has presented a variety of meal ideas packed with tooth-loving properties. While the meals are extremely nutritious, vegans may have a difficult time finding recipes that work for them–most contain meat and/or animal products because of their mineral and vitamin efficacy. 
The last few pages of the book feature simple, though tasty, recipes like Eggnog Tooth-Strengthening Formula (packed with raw milk, raw eggs, raw cream, and a dash of honey) and Ayurvedic Green Drink (turmeric, garam masala, ghee, fresh vegetables, and paneer). Perhaps the best source of information comes from the links that Nagel provides in "Finding a Good Dentist." 
In short, what can you, the reader, do to ensure good dental health and hygiene?
Eat a diet rich in vitamins and minerals, emphasizing vegetables, ghee, raw dairy (especially raw, fermented, whole-fat dairy), organ meats, bone broths, and probiotics for beneficial bacteria. 
Consider oil-pulling.
Ditch toxic toothpastes and chemical whitening treatments that strip enamel.
Look for a holistic dentist that considers the whole body.
And of course, consider giving Nagel's Cure Tooth Decay a read. This is much more than a book for a quick fix. 
For more information, check out Nagel's website here.